Hi,
Here is my latest. I'm not sure about the shape exactly and what -or- if to stain it.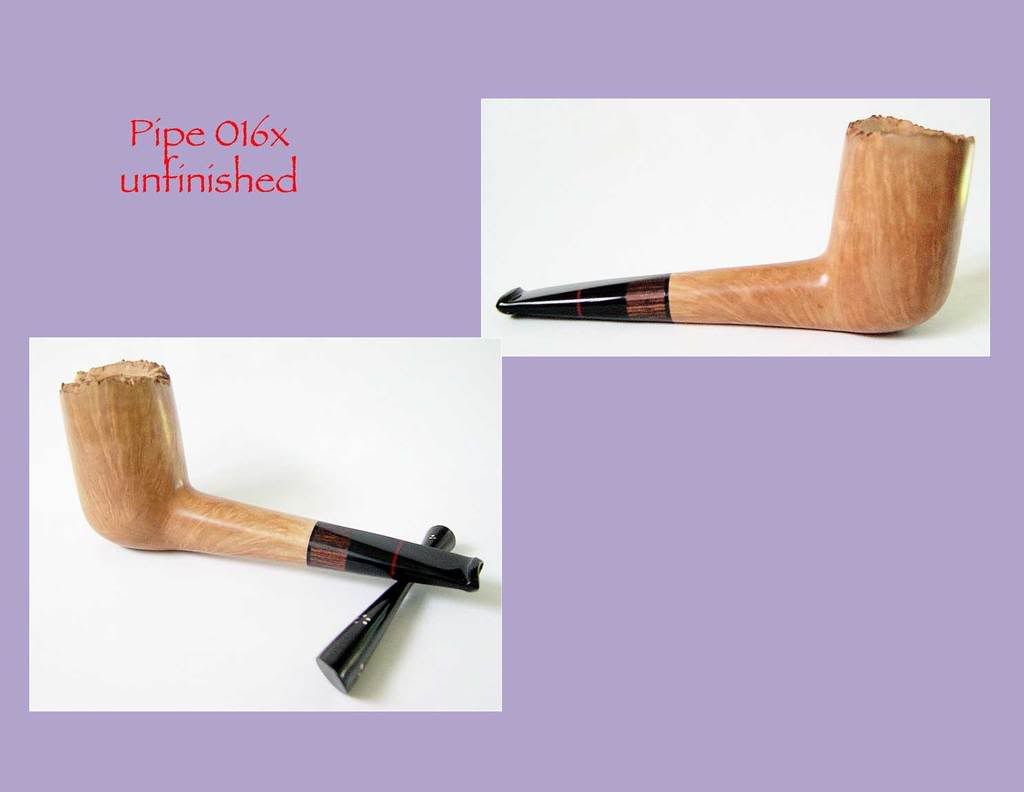 The shank was a lot thicker at the bowl/shank and I've already thinned it down, but was wondering if others had an opinion on if it's still too thick or fine as it is. I am leaning towards staining it. The grain is okay and about as symmetrical as possible, but it's naturally uneven and the bottom of the bowl was near a branch or something and is completely bald of birds-eye. It is just that sort of swirly, flat grain; although in the swirly-ness, it actually sort of curves down at the bottom edge of the bowl in places, hugging the base. Kinda interesting and just blind luck.
It's about 5.70 inches long.
Any ideas or other opinions? Thanks for looking.
P.S. The pipe is resting on one of my Icon tampers that I made in ebony with silver inlay.
_________________
www.TotemStar.com
- Some of my pipe related art