Here's is my latest pipe venture. A great friend of mine has been really wanting me to make him a pipe to run through testing and add to his rotation. I had told him I would love to do it at some point, but didn't know when I would get to it.
I was speaking to him a couple nights ago about what shapes and sizes he was interested in and he sort of settled on a ball/tomato as something he had been curious about.
Well; I took yesterday off from the office to clean house as my wife is out of town all week; and figured I would do a little work in the shop. Then it hit me. I had this block that I just couldn't decide what shape would work with the grain it was showing ... until now. I sketched out the shape and went to town. Here she is ....
Beefsteak Tomato:
Length - 6.00
Height - 2.00
Width - 2.25
Chamber Diameter - .750
Chamber Depth - 1.50
Grade -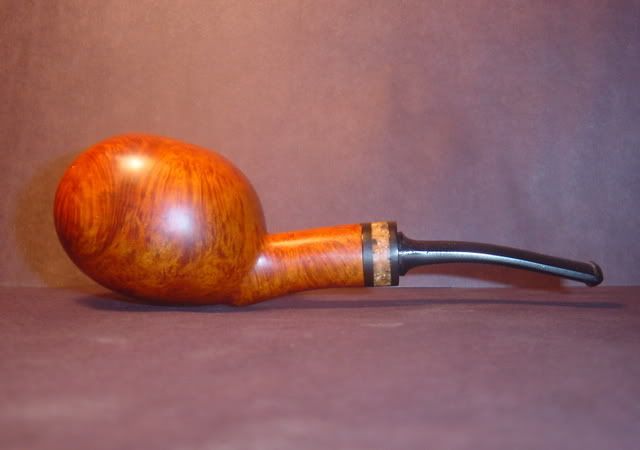 I think she turned out pretty well. I see some stem touch-up sanding and buffing that I need to go back to. But other than that ... she's a beaut Clark! Needless to say he had no clue I was doing it and was pretty freaked when he saw the pics. Too bad he can't have it ........... at least until after Chicago. I hope you like it, too.